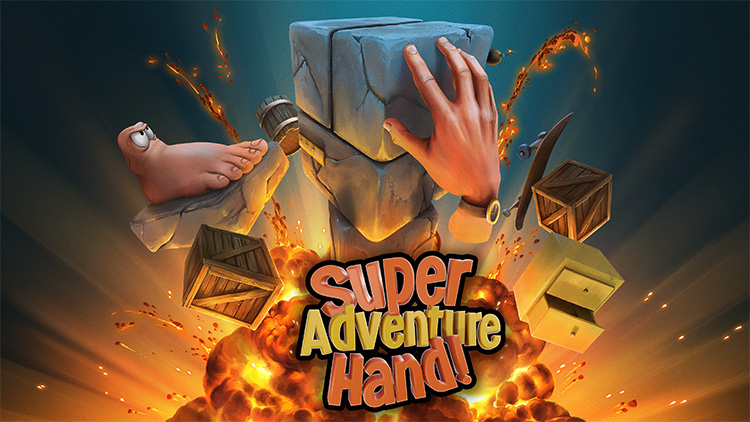 It's the world's most adventurous hand!
You, a former gloves sales-hand, suddenly find yourself alone. Your best friend Arm is no longer attached to your wrist.
What happened, was it those nasty feet that are always plotting against you? Or some other evil being?
Let the hand do the walking and enjoy this gripping 3D platformer where you play as a handsome hand. Avoid dangerous obstacles and find your way to the magic mug at the end of each level.
Handed out with:
50+ finger twisting levels!
Walk on walls, rolling boulders, chains and much more.
Drive a small car, or why not take the skateboard!
5 fantastic high friction digits!
Both left and right-handed Hand!
Feet, yuck!
Scary fires and other obstacles!
State of the art hand physics!
One really charismatic thumb!
An exciting nail-biting story!
Super Adventure Hand is a
DEVM Games
production. Copyright and stuff.